Pat Bohse has assembled a team of professionals and business affiliates that bring the expertise and experience you need to find unique solutions for your organization.
Bill Bennington

William Bennington has been widely recognized by professional societies, corporations, and charitable organizations for his work in developing innovative communications programs, and for his planning, board development, and general management expertise. He retired as Vice President of Training for Blue Cross and Blue Shield of North Carolina. In addition to serving as an officer of three Fortune 500 companies, Bill has consulted with a number of large and highly respected corporations and foundations as a provider of technical assistance related to the development of community affairs, grant-making, communications, human resources policies, board development programs, and strategic planning. He is a co-creator and member of the faculties of The Institutes For Non-Profit Excellence in the United States and Great Britain, and the Blue Cross and Blue Shield of North Carolina Healthy Community Institute. Bill has provided training for more than 6,000 charitable organizations worldwide, and has served on more than 40 Boards of Directors of for-profit and charitable organizations in the United States and abroad.
Colleen Seldin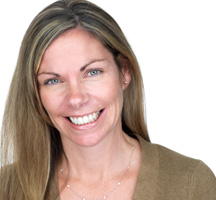 Colleen has more than 25 years of experience in marketing and publicity and a proven track record of operating and driving global brands for high-profile companies. In October 2017, Seldin launched COLCO Marketing and Media and is currently sharing her marketing and digital media knowledge and expertise with a wide range of companies that include Jenny Lauren Jewelry, Kaback Enterprises, York Street Project, The Enjoiya Group, We Care Adult Care, Bohse & Associates and others. Prior to launching COLCO, she oversaw marketing, digital and social media for The Gold Group where her clients included Novartis, Dell, Barbizon and Sansone Jr. Auto Mall. For the 1st 15 years of her career, she called The Walt Disney Company's Miramax Films, Sony Music Entertainment and Estee Lauder home. Colleen can be reached at colleen@colcomedia.com.
Dianna Pell
Dianna Pell has been an independent grant writer and consultant for over 10 years and secured over $15 million in federal, state, local, and foundation grants for nonprofits in 2021 alone. She has a Bachelor's Degree in Political Science and Master's Degree in Public Administration from University of Delaware. Dianna worked as the Economic Development Director for Lewis County, New York, and as Legislative Liaison for the Missouri Department of Insurance before starting a grant consulting business. Today, Dianna's firm applies for and manages grants for victim service providers, legal aid organizations, community action agencies, education programs, community development corporations, and youth programs. She is the President of the New Jersey Chapter of the Grant Professionals Association (GPA) and is a Co-Chair of GPA National's Government Advocacy Committee.
Kate McMahon
Kate is a CFRE, Certified Fundraising Executive which is awarded to professionals who demonstrate the knowledge, skills and commitment to the highest standards of ethical and professional practice in serving the philanthropic sector. She received Master Trainer certification at the Faculty Training Academy at the Association of Fundraising Professionals International Center in Washington, DC. Kate puts her master trainer skills to work by presenting her "Introduction to an Integrated Fundraising Program" and 'Major Gifts - Major Mistakes' workshops to nonprofit staff, volunteers and board members.
She is creatively driven and dynamic nonprofit development, communications, marketing and strategic branding consultant, Kate's passion is "doing good...where good needs doing." Kate's proven expertise in creating effective and sustainable fundraising initiatives for nonprofits locally and internationally, she has worked side by side with the leadership, professionals, volunteers and investors of nonprofits to coach strategies and implement solutions that increase resources, donor support, and enable mission achievement. Kate's consulting expertise includes capital campaigns, major gift campaigns, grant-writing, development assessments, and feasibility studies.
Kevin Thompson, MPA, DTM

Kevin Thompson is a Customer Service, Six Sigma Process Improvement Expert and Business Strategist. Mr. Thompson partners with you to identify goals for your organization, management and staff, providing customized solutions to address process, workflow, communications and collaboration challenges. He helps transform organizations to a level of excellence through leadership development, training and process improvement. Workshop trainings, team and leadership coaching are a few of the tools he has to serve you. A multi-award winning professional speaker, Mr. Thompson has been honored by Toastmasters International as a distinguished communicator and leader. Mr. Thompson graduated from Rutgers University with a Masters in Public Administration, A Six Sigma Black Belt in process improvement, is a member of the National Honor Society for Public Affairs & Administration, and has an undergraduate degree from Tufts University.